I don't know what to write about on my first post... well the things I write doesn't really matter. I'll just talk about the things I like and dislike. First of all Yamashita is the best. I admire his voice...not him, but here are pictures of him anyway.
Jeez...I'm not really a big fan, just like his voice. Anyways the real person and I'm a fan of it Inoo Kei. He's amazing. I like it when he plays the piano. And he's very smart too. >o<
Okay...that's enough of Inoo. Next is Keito Okamoto...I just like him because he isn't as annoying as Yamada. Yamada shows up too much. Anyways...Yup here is Keito. I guess I just like him because he is there...
Yay! You've got a side view of Keito! XD Okay...next is Ryutaro Morimoto! He's my favorite now... But I thought he was an idiot after what he did. Anyways, I want him back in JUMP! Dx I miss him. I hope he gets to his senses. There are people out there who actually care about him.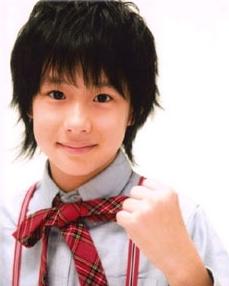 Ryutaro...I miss you. I'm very disappointed on what you did. But I'll wait till you get back to your senses. Only then I can look at you with a smile.
And anyways...Yamada Ryosuke... not really a big fan of him. I'm anti Yamada. Sorry, but he shows up too much... just saying...
Well that's practically all I want to show you.